From 20 to 22 May, Aura Taitle will be among the protagonists of Fiera Didacta Italia, in the splendid setting of the Fortezza da Basso in Florence.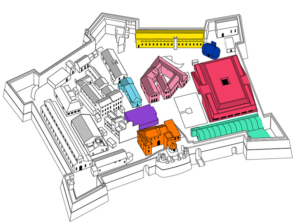 This is the fifth edition of the most important fair on innovation in the world of education. The aim is to encourage the meeting between institutions, associations and entrepreneurs, in order to create a meeting place between schools and companies in the sector.
The event is aimed at all levels of education and training: kindergartens, primary, lower and upper secondary schools, ITS professional institutes, universities, scientific research institutes and vocational training institutes, as well as companies and professionals.
During this event the European project PeroCUBE will be presented, with information material to illustrate the study and development of flexible and light electronics based on perovskite. New business opportunities for the lighting, energy and telecommunications industries will also be explained. Aura Taitle will present LiFi and HCL lighting as elements that should be incorporated in the planning of school for the future.
Connectivity, energy and sustainability, elements that are functional to the well-being and safety of the individual.
School environments, more than others, need to be safe and protected from external threats. LiFi opens up new perspectives in terms of security, speed and data protection.
Another fundamental aspect Human Centric Lighting, or the stimulation of the light-dark alternation of the circadian rhythm. Specific solutions allow people to rediscover a condition of natural well-being that is now far removed from everyone's lives. Human Centric Lighting brings this concept to everyday environments: the stimulation of light and darkness, both important for healthy and correct daily habits.
It will be an excellent opportunity to interact with potential stakeholders.